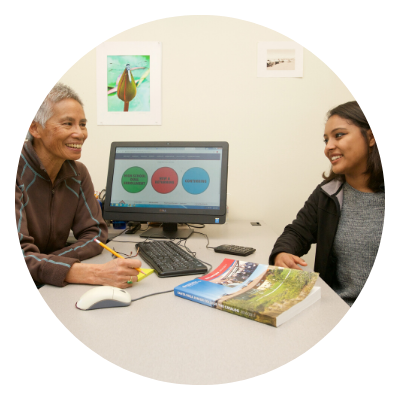 Make a referral:
If you know a student who would benefit from any of the Welcome & Connect Center services please refer them!
What you should know:
When a referral is made, we will reach out to the student by various methods in an attempt to make a connection.

A First Year Peer Coach will discuss the services we offer, provide peer coaching, and connect them to additional resources

We will keep you apprised of the progress of the referral, letting you know if a First Year Peer Coach connects, and the general outcome.
What if I don't know if my student is a first year student, or continuing?
When we receive a list of students as a referral,  we make the connection with them. If after our initial conversation we learn they are a continuing student, we connect them to the Student Success Coaches (housed in the Intercultural Center) for continued coaching services just as we would with any other campus resource.
Who do I contact to make the referral?
All referrals should be made through Welcome & Connect Center leads as they will be delegated to the appropriate First Year Peer Coach Team: